Begin Your Journey with UCSI International School!


Make an appointment today to find out more.
IB Trial Classes
A transformational and engaging programme for students from both PYP and MYP age groups (6-16 years) in efforts to develop transdisciplinary teaching and learning at UCSI International School Springhill. The balance between sports and indoors activities made this programme popular and enthusiastically attended by students. Through this integrated programme, students experience learning that is engaging, relevant and challenging as it spans between and beyond traditional subject boundaries.
Date: 1st – 9th February 2020 , Monday to Friday
Time: 8:00am – 3:00pm
Athletics/Outdoor
Swimming/Water Polo, Fitness, Badminton, Yoga, Golf, Ultimate Frisbee, Basketball, Baseball, Table Tennis, Tennis, Chess club, Dance club
Students will attend outdoors/sports activities and indoors (Art/Design, Math Clinic, Language Enrichment). Please note that students should wear a PE uniform, bring swimming suits and appropriate shoes as well as bring some light snacks
Limited Places. Register Now. For Enquiries, Contact : +603 9101 8880 (Kuala Lumpur) | +603 5637 7108 (Subang Jaya) | +606 53 6888 (Springhill)
Enquire Now
Why UCSI International School?
Nurture Global Citizens
Our teachers are all IB certified professionals with 90% of them being expatriates. Learn from the very best in the world.
Student-Centred Teaching
The practice of smaller classes enables teachers to work closely with students effectively for a well-focused progress.
Full Boarding Experience
One of the few International Baccalaureate World Schools in Malaysia that offers a full boarding experience that adheres to international standards.
Exceptional Value
An exceptional international learning experience equipped with a wide variety of activities. All within a competitive pricing!
Top Notch Facilities
Our campus is located on a 20-acre ground equipped with facilities such as swimming pool, 9-hole golf course, and many more! Join a wide variety of other activities that includes sports, academic workshops and the arts.
Multinational Student Population
Our campus consists of students from over 15 different countries. Build friendships beyond the local borders and experience a new international culture.
What to Expect?
UCSI International School offers IB programmes that emphasise intellectual, personal, emotional and social growth that prepare students to be active and life-long learners.
The International Baccalaureate® (IB) aims to develop inquiring, knowledgeable and caring young people who help to create a better and more peaceful world through intercultural understanding and respect.
At our Open Days, get set for personalised consultation and live sessions with the academics of UCSI International School.
Enquire Now
Our Teachers


Our team of teachers are IB certified professionals with 90% of them being expatriates. Learn from the very best in the world!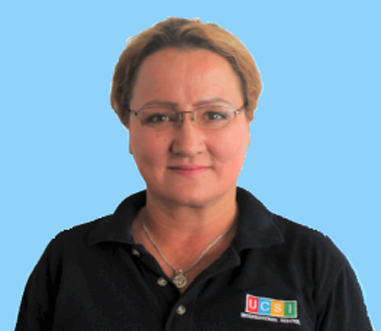 Natalya Krassilnikova
Principal
Jawaria Munawar
PYP Coordinator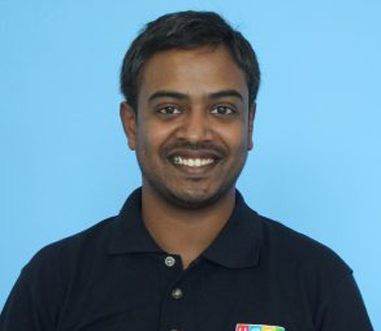 Peter Vinoj
MYP Coordinator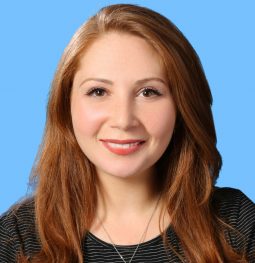 Zaina Shihabi
DP Coordinator